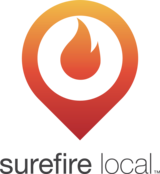 Revenue Operations Manager (Remote - $90,000-$120,000)
Surefire Local is hiring for a Revenue Operations Manager who will be responsible for coordinating the effort to drive consistency and efficiency in all internal processes that affect our revenue generation organizations (e.g. Marketing, Sales, Customer Success, Finance). Their primary objectives are to optimize and streamline a cohesive customer experience--with extra attention applied to departmental handoffs--and to ensure our internal stakeholders are able to execute that customer experience as efficiently as possible.
The greater Revenue Operations organization owns the systems, integrations, processes and analytics necessary to drive seamless and increasingly-intelligence-driven revenue generation. I am looking for a second team member to help run a more traditional "Sales Operations"-type role, but more broadly across the entire revenue generation stack. Specifically, that means the processes, analytics, and some basic systems work to support the needs of the business (as opposed to a more technical developer). Ideally, the candidate should be able to effortlessly apply for--and excel at--a job whose sole responsibility is either Salesforce.com Administrator or Sales/Revenue/GTM Operations Analyst. This position sits at the nexus of those skill sets and will require extended time "wearing" each of those "hats".
The Ideal Candidate
The ideal candidate is adept at thoughtfully designing and building technology solutions to solve for needless friction in the revenue generation cycle. They are knowledgeable in how to administer, configure and even do some light coding in Salesforce.com to build whatever structures and workflows are required to run the business. This person excels at building relationships with key clientele (sales reps, implementation managers, accountants) to enable a solid understanding of the actual day-to-day usage of the systems you administer. They have a passion for rolling up their sleeves and building tools quickly to answer real-world business challenges.
I am looking for somebody with enough experience, skill and confidence to own the lead/sale/retention portion of the revenue generation funnel. Any deep technical knowledge would be an advantage, but not strictly necessary; my primary need is for someone to be able to spend considerable time with the management teams across our revenue generation organizations and interrogate their needs, prioritize your time, and whip the operational execution into shape. This is a new department in a fast-paced, rapid-growth environment and there are many roll-up-your-sleeves-and-learn-something-new challenges ahead--if that scares you, you need not apply.
Responsibilities
Collaborate with go-to-market leadership on overall performance, efficiency and effectiveness; responsible for identifying and implementing sales process improvements
Partner closely with business stakeholders across various departments to align go-to-market tools to company goals
Assist in implementing best practices in change management required for successful tool enablement and adoption
Own processes related to support, maintenance, and enhancement of our data strategy, enrichment, standardization, and segmentation
Conduct periodic job shadowing with front-line stakeholders in go-to-market organizations to keep a pulse on the business pain-points
Ensure documentation is continually updated for all existing and future process flows, decision trees, and customer experience maps
Consistently produce documentation and training materials as part of every deliverable to ensure long-term scalability of knowledge sharing
Functionally architect and build Salesforce.com projects
Salary: $90,000-$120,000
Compensation and Benefits
At Surefire Local, we're on a big mission that drives us every day. To get where we're going, we need extraordinary people who are passionate and curious. That's why we're committed to helping you learn new skills and grow in your careers. We're an equal opportunity employer, and all applicants will be considered for employment without attention to race, color, religion, sex, sexual orientation, gender identity, national origin, veteran or disability status. Together, anything is possible.
Your Personal Wellness
Surefire subsidizes employee medical coverage via Cigna and provides a slew of no-cost benefits including family dental and vision coverage, life & AD&D, short-term & long-term disability, and employer-funded Health Savings Accounts. Additional buy-up options include voluntary life, accidental injury, critical Illness, hospital care, Flexible Spending Accounts, Will Prep, LegalShield, and IDSheild.
Your Financial Health
Feel valued with a competitive salary, cash bonuses, restricted stock units and other incentives that allow you to share in Surefire's success. Plan for your future with our Retirement Program via Voya. 401(k) and IRA options including company-paid matching contributions.
Your Work-Life Balance
You choose where you work. We offer a Remote-First Work environment that allows employees the option to choose where they work. If you prefer to work from an office, you can visit us in Vienna, VA, Austin, TX, and Manila, Philippines. Manage your own schedule as you use our unlimited Flexible Time Off policy for vacation, personal needs, routine family needs, and relaxation.
About Surefire Local
Surefire Local started in 2009 as an idea — a way to help small businesses rank higher in search engines with cost-effective local marketing services that focused on SEO, search engine marketing and website management. A consistent, coordinated strategy across all organic and paid marketing channels translated to a lot of new customers. That idea became an ebook that spread like wildfire through the small business community.
Today Surefire Local is an all-in-one marketing intelligence platform with one critical mission: to help local businesses attract customers and grow profits efficiently. We provide the software they need to take control of their online visibility and guide them every step of the way with our team of experienced digital marketing experts, online training sessions, videos, tips, and more.
Through the years, we've had the privilege of working alongside thousands of local companies, and have watched many of them double and triple their profits with Surefire Local. With our flagship product, Surefire Local Marketing Platform™, locally-focused businesses of all sizes can remove digital roadblocks hindering growth, gain insights, and take action to attract and engage new and current customers through measurable, multi-channel marketing.